So much of Hokkien in this island,so much of memories with my dearest friends here...
Here I am, sitting in the suite *grin*...business suite type, with jacquzzi and seperate work place and king size bed leh~~~typing this 'happy post'
Just went up from the tub, it's awesome feeling, floating in the water..i mean half floating...
well, this short relaxing period is like a short break from all the fuss and stress back in kl.
There's 20 of us,3 generation, 4 cars heading north from ipoh.
It's so fun with family, i LOVE annual family trip.
Although Penang is a bit bored without friends, but it still fun! *minus all the kids crying, merajuk ing parts...*
Sadly I can't find any good food here....coz with my granny, so have to find something they can eat, which is NASI.
They don't feel a thing without eating rice.
Didn't bring my camera smart me..so i think i'll just post a few picture from my hp.
I'm going back to ipoh later...
Bubuai~ Penang...!!!
Hell oooooo assignments...assignments and more assignments!
Tadaa!!!!Pictures~[updated 30/4]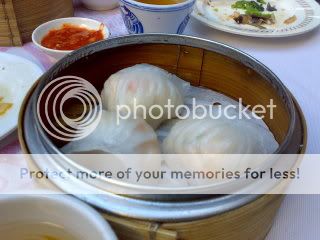 Ipoh Foh San HUGE har gao...:P
My house toilet...
the view....mou dik dai hoi geng arrrrrr!!!!
The poser and the atuk.
Anlene gold and silver.
Ladies rules!!! I love this picture~~~everyone look so pweety~~~3 generations yow!